Cerumoce
---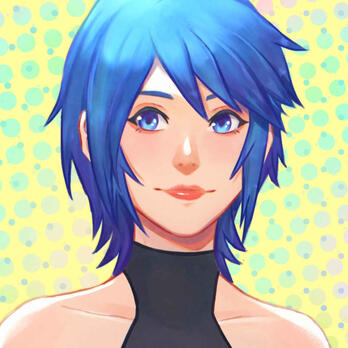 ---
SHOP Terms of Services
Shop & Merchandise informationProcessing and shipping time :
After placing an order it will take on average 2-5 business days to get prepped and packaged, then shipped out.Shipping policy :
All orders are shipped from France by La Poste (French Post Office).
Shipping cost includes tracking. Tracking is available until delivery for 45 destinations: Australia, Austria, Canada,Germany, Saudi Arabia, Belgium, Brazil, Korea, Cyprus, Croatia, Denmark, Spain, Estonia, USA , Finland, Gibraltar, Great Britain, Greece, Hong Kong, Hungary, Indonesia, Ireland, Iceland, Israel, Italy, Japan, Latvia, Lebanon, Lithuania, Luxembourg, Malaysia, Malta, Norway, New Zealand, Netherlands , Poland, Portugal, Russia, Serbia, Singapore, Slovakia, Slovenia, Sweden, Switzerland, Thailand (Non-exhaustive list subject to change during the year).
For other destinations, tracking is only effective up to the French border (meaning once the order leaves France, there will be no more tracking status updated).
I do not ship to Germany due to the new law ! For Ko-Fi shop orders : Tracking number will be provided through Paypal and the status can be checked on the La Poste website https://www.laposte.fr/outils/track-a-parcel
For Etsy orders : Tracking number will be provided through EtsyI am not responsible for the loss or breakage of any order. Products are packaged correctly, if the product is damaged during shipment, the responsible is the postal service. If you have any issues with your order, please contact me so we can find a solution.Customs & Import taxes :
Buyers are responsible for any customs and import taxes that may apply. I'm not responsible for delays due to customs.Returns :
If your order is returned to me or was returned as to avoid custom taxes, your order can be shipped again, but you will have to repay the shipping price.Refunds:
If you don't want your order shipped again, only the money on the products will be refunded, not the shipment.Contact :
For any inquiry you can contact me via email [email protected] or DM on Instagram or Twitter
Commission Info & TOS
Created on June 2022
PLEASE READ AND UNDERSTAND THESE GUIDELINES FULLY BEFORE PLACING AN ORDER.
These Guidelines are specifically for NON-COMMERCIAL projects/clients onlyCommission TOS :
I have the right to decline a commission if I do not see fit.
There are no refunds
Payment is through Paypal allowing the client to pay with Paypal or credit card
The client will receive their finished product with a signature. They do not have permission to remove any of these or alter them. The signatures and watermarks must remain on the illustration, especially for sharing through social media and online sites.
I DO NOT ALLOW TO SELL THE COMMISSION AS AN NFT
Clients who share the completed product to their online collections or social media profiles MUST CREDIT THE ORIGINAL ARTIST as Cerumoce. This includes profile pictures or backdrops for a site.
Clients DO NOT HAVE PERMISSION to use the commissioned artwork for personal revenue. This includes selling prints, t-shirts, stickers or using advertisements for personal businesses.However if the client wants to have a print for themselves to hang up at home or to keep in a folder, it is allowed.
I have full and complete rights to all artwork completed and during its stages; this includes usage for portfolio, examples, social media, and art advertising. The character ownership and concept remains with the client.. If preferred to keep private, please state it beforehand.Payment & Commission process :
We first discuss your commission idea
Based on that, I'll give you an estimate for the commission
I'll send you a first invoice through Paypal, Paypal invoices can be paid with either a Paypal account or credit card
First payment is 50% of the price of the commission.
Once the first payment is received, I'll send you a first sketch within a week or two.
I allow one free revision on the sketch. Please make sure that all references are clear beforehand. Every additional revision will be 5€.
Once the sketch is validated, I will send the second and last invoice with the other half.
Once the payment is received, I'll proceed with the rest of the commission. I'll send you an update for every step : lineart, base color, shading/lighting, background, until the completion of the commission.
Finished product will be sent to your email.Commission completion time :
I do not work with deadlines. It takes usually from 2 weeks up to 2 months depending on the commission complexity and/or how fast the client validates the different steps. I will give you regular updates on the status of your commission.
If the commission needs to be completed for a specific date there'll be an additional fee : 15€. The commission will be then completed within 10 days.